The turning point in quelling China's latest covid-19 outbreak has emerged
Aug 25, 2021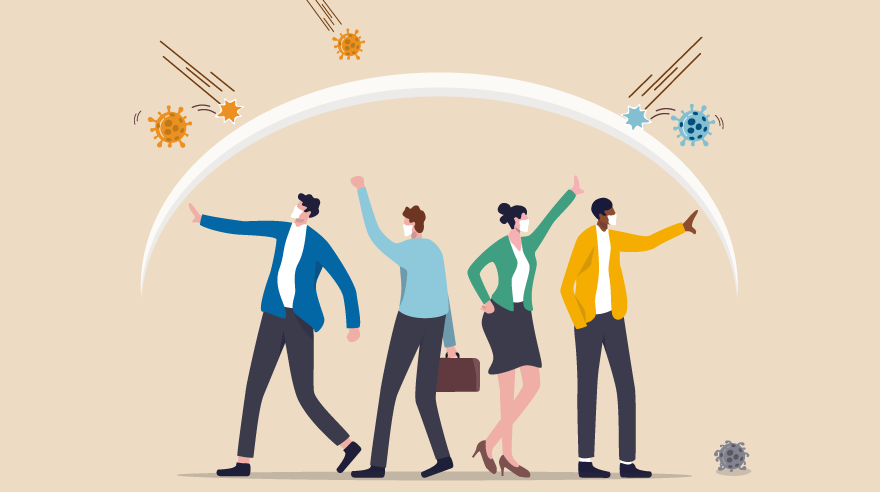 The National Health Commission reported that on August 22, there were no new local confirmed cases in 31 provinces and cities, and one new local case was added on August 23 (discovered during routine nucleic acid testing). At present, Beijing's medium-risk areas have been cleared, Zhengzhou's non-high-risk areas and many of its temporarily sealed control areas have been unblocked, and normal production and living order has been restored in an orderly manner.
Judging from the current results of epidemic prevention, China is emerging from the latest round of covid-19.
"Now that the epidemic rebound has stopped, it is possible for us to fully control it," Zhang Boli, academician of the Chinese Academy of Engineering has told Health Times." I also predicted that the turning point would come at the end of August and the outbreak would be completely alleviated."
With the Mid-Autumn Festival and National Day coming soon, Zhang Boli also reassured that it's now safe to travel. "Under the strict control situation, people can travel normally during the Mid-Autumn Festival and National Day holidays."
Zhang also emphasized that China must learn the lessons caused by having relaxed our guard. "We must not slacken in epidemic prevention before the risk is completely eliminated," he said. "The current epidemic is caused by the slack in prevention and control, which is caused by human negligence. The whole society still has to overcome anxiety and insist on strict prevention."
Finally, Zhang reminded that it is not only government officials that must take responsibility for measures necessary to protect us from covid-19. Individuals, enterprises, and other entities which are open must also take necessary steps to block covid-19. "If there is slack," he said, "local outbreaks similar to those caused by human negligence are likely to occur again."
Additional information related to the need to be on guard against covid-19 resurgence was delivered on August 20th by Zhong Nanshan, an academician of the Chinese Academy of Engineering, at the 5th China-Arab States Expo Big Health Industry Forum and the 3rd "Internet + Medical and Health" Application Conference.
He pointed out that China needs more than 80% of the entire population to be vaccinated to establish effective herd immunity and may reach more than 80% by the end of this year.

(Edited by CJD)