New policy for foreigners to establish Sci-Tech Enterprises in China
Jun 08, 2020
Information source: Expert Affairs Office of the Municipal Commission of Science and Technology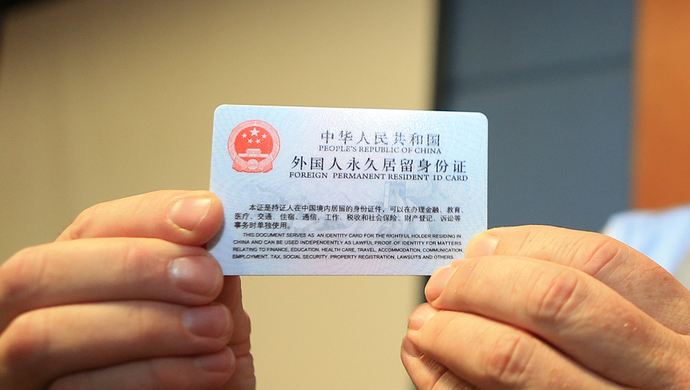 I. Background basis
According to the spirit of the "Approval of the State Council regarding Fully Promoting the Comprehensive Pilot Program of Beijing Municipality for Further Opening the Service Sector" (Guohan 〔2019〕No. 16), and on the basis of division of tasks of the comprehensive pilot program for further opening the service sector, the Municipal Commission of Science and Technology has formulated the "Interim Measures for Establishment of Sci-Tech Enterprises by Talented Foreigners Holding Permanent Resident ID Card" in collaboration with the Municipal Administration for Market Regulation and Municipal Bureau of Human Resources and Social Security (hereinafter, "Interim Measures"). The enactment of this policy will further facilitate innovation and entrepreneurship of talented foreigners in Beijing and provide powerful talent and intellectual support for building into the national sci-tech innovation center.
II. Areas and time of the pilot program
The Interim Measures will be tried out in Zhongguancun Science Park, Tianzhu Free Trade Zone, China-Germany Industry Park, Daxing Airport Area of China (Hebei) Pilot Free Trade Zone and China-Japan Industry ParkChina-Japan Industry Park, etc.  The Interim Measures are effective as of June 1, 2020 and for a trial period of 3 years.
III. Main elements of the policy
(1) The Interim Measures are only for the specific rights and interests of specific matters of specific groups, i.e., "talented foreigners holding permanent resident ID card for foreigners" enjoy national treatment in terms of establishment of "sci-tech enterprises".
(2) Sci-tech enterprises refer to those enterprises engaged in technology development, technology transfer, technical consulting, technical services, technical testing or development, production or operation of high-tech products (services), except that the state and provide for special measures in terms of market access.
(3) The Interim Measures make it clear that the administrative bodies in the pilot areas perform responsibilities within their respective jurisdictions, shall prepare and publish the investment project guidelines in respective areas, properly conduct the policy commitments, project guidance and other related activities and may provide facilitating policy measures such as fee exemption and reduction, guaranteed land use quotas and public services to talented foreigners holding foreigner-specific permanent resident ID card  when they establish sci-tech enterprises within the statutory authorities; equal treatment shall be provided to talented foreigners holding foreigner-specific permanent resident ID card  when they establish sci-tech enterprises according to law in the same manner as domestic-funded enterprises, and no discriminatory requirements may be set.
(4) The Interim Measures make it clear that talented foreigners holding foreigner-specific permanent resident ID card as their identification when they establish sci-tech enterprises in the pilot areas shall enjoy the same treatment as Chinese citizens establishing sci-tech enterprises who hold resident ID card as their identification.
(5) The Interim Measures set forth the provisions regarding establishment of sci-tech enterprises by talented foreigners in terms of establishment registration, type of enterprise, existence and change. Among them, where the investment guidelines of the pilot area are met, the applicant should apply to the local administration for market regulation for establishment registration and business license; the type of enterprise may be registered as sole proprietorship, partnership limited liability company and company limited by shares; change registration should be secured if additional talented foreigners are admitted as shareholders (partners) or are relocated from the pilot area.
(6) The Interim Measures make it clear that applicants shall also submit a Letter of Undertaking to the administration for market regulation according to the Opinions of Beijing Municipality on Implementation of Market Entity Registration Notification Commitment System (Interim)" when securing business license, undertaking not to engage in any business items subject to national and local special measures regarding market access.
(7) The Interim Measures encourage talented foreigners holding foreigner-specific permanent resident ID card to establish sci-tech enterprises by contributing their own intellectual property, proprietary technology and other non-monetary properties as consideration.
(8) Talented foreigners may handle various formalities for participation in social insurance using foreigner-specific permanent resident ID as a valid ID document.
(9) For continuously optimizing the business environment and deepening the reform of "streamlining administration, delegating powers, strengthening regulation and improving services", related departments of administrative bodies in pilot areas shall strengthen information sharing and may no longer require talented foreigners to provide or submit any information that can be obtained through interagency information sharing.