China issues first inter-city foreign talent residence permit
Mar 01, 2021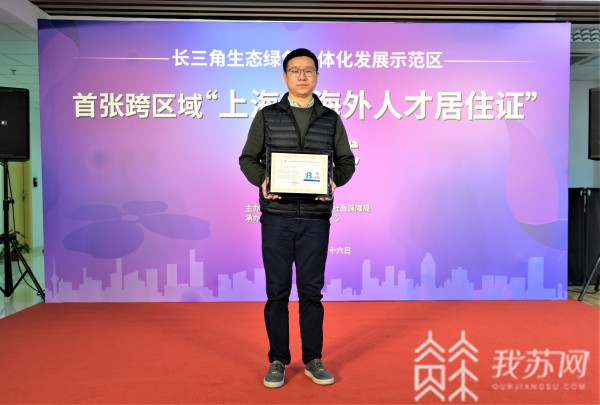 China's first inter-city residence permit for foreign talent was issued by Qingpu local authorities in Shanghai to a Malaysian citizen, on Feb 26, local media outlets reported.
The new permit is part of a government policy launched on Nov 2, 2020 to integrate the Yangtze River Delta region, as the recipient's work and place of residence are both outside of Shanghai in Wujiang district, Suzhou, Jiangsu province, where he serves as the general manager of Walter Electronic, a local electronic manufacturing company.
The permit enables the Malaysian to receive preferential advantages in nine areas, including medical security, housing, children's education, professional qualifications, logistics, financial and municipal services, as well as driving licenses.
"The permit enables me to enjoy more benefits than other expats in the YRD region and also makes my life and work more convenient," the recipient said.
"The preferential foreign talent policies can also help companies attract more foreign professionals to work in the region and create a sound business environment."
Source: ehangzhou.gov.cn