Come and Join Spoken Business Chinese Class Online
Jun 02, 2021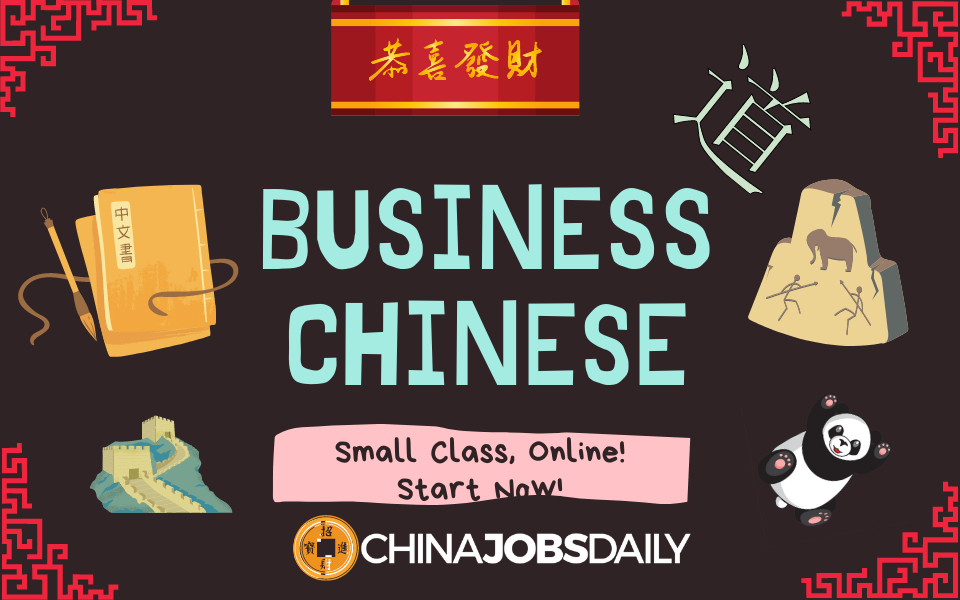 Spoken Business Chinese Class
Presented by China Jobs Daily
Introduction
When you are exploring opportunities in China, the business Chinese becomes more crucial when doing an interview, meeting clients, doing business. Many Chinese can speak English with you but no doubt that those who can speak Chinese well have more priorities.
China Jobs Daily is a professional recruitment platform, as one of the sectors under Foreign HR, a recruitment group since 2008, which has a rich experience with the expats in China.
The Chinese Foreign HR Consultants, who have more than ten years' professional experience in the recruitment market, present you the spoken business Chinese class in a very small group.
What you will learn about are more practical business cases than only the use of Chinese itself. Where can you find a job? How to get a Z or R visa? What should you pay attention to when cooperating with the Chinese partners? etc. These cases are more properly applied to the real circumstances of your business life in China.
The Class Contents
I. Recruitment and Interview
Sample Topics include Interview; Feedback; Employment Contract; Salary and Compensation; Application for Vocation; Transfer of Personnel; Promotion and Resignation; etc.
II. Daily Work
III. Client Reception
IV. Conference & Meeting
V. Marketing & Sales
VI. Business Trip
VII. Negotiation
VIII. Dispute & Sue
IV. International Trade
X. Chinese Business Etiquette
Contact Us