New Certificate Policy Opens Door for Professional Work in China
Nov 26, 2021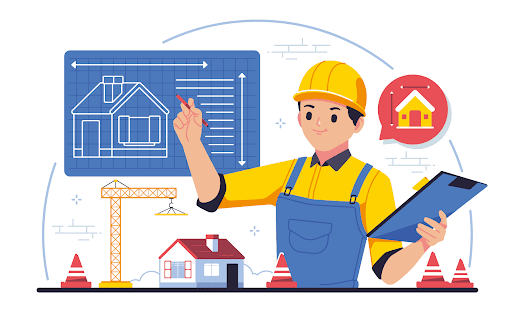 On August 23, 2021, Beijing Municipal Human Resources and Social Security Bureau and Beijing Municipal Talent Work Bureau released the Overseas Professional Qualification Approval Catalog (Version 1.0), in order to vigorously promote the development of the Integrated National Demonstration Zone for Opening up the Services Sector and China (Beijing) Pilot Free Trade Zone (hereinafter referred to as the "two zones").
Its goals include further promoting a higher level of opening to the outside world and building an internationally competitive mechanism for attracting talents.
Here are the benefits of this Catalog to support and encourage talents to innovate and start businesses in Beijing.
1. More Convenience
Foreigners who hold a qualification listed  in the "Catalogue" based on  their working experience outside China can be regarded as having the same qualifications as those with experience inside China;
When applying for a work permit, applicants are not restricted by academic qualifications, degrees, and work experience, and their age can be up to 65 (for the talents of high-precision and advanced industrial fields, the age limit can be relaxed to 70 years of age);
When going through the entry and exit formalities the applicant can apply for multiple visas or residence permits valid for less than 5 years, and those who meet the necessary conditions can be considered for a  permanent residence application.
After the port visa policy is resumed, he/she can apply for a visa from the port visa department of the public security bureau.
2. Strengthen support and guarantee
After signing a labor contract with a company in Beijing, he/she is eligible to enjoy the benefits which the city's talent introduction and work and residence permits policies include;
The relevant departments can provide measures of support for innovation and entrepreneurship, talent training, social security, evaluation and incentives, etc.
3. Build a check and verification service platform
The Municipal Human Resources and Social Security Bureau is building an overseas vocational qualification certificate inquiry and verification service platform to provide inquiry and verification services for the authenticity of overseas vocational qualification certificates in the "catalog";
The certificates checking result can be the basis for applying for work permits, residence permits, and talent introduction benefits and grants in Beijing, and notarization and authentication will not be needed.
4. Establish a dynamic adjustment mechanism for the "Catalogue". 
In accordance with the city development of the "two districts", the Municipal Human Resources and Social Security Bureau will work with relevant departments to upgrade and improve the "Catalogue" in a timely manner to support both domestic and abroad professionals to come to Beijing to innovate and start businesses.
Here are the organizations of the Catalog (Version 1.0). If you have obtained a required level certificate/diploma from them, you will enjoy the benefits mentioned above.
In Australia
Certified Practising Accountant (CPA)Australia

Teachers Registration Board of Tasmania

Teacher Registration Board of Western Australia

Teachers Registration Board of South Australia

Victorian Institute of Teaching

Queensland College of Teachers

Teacher Registration Board of the Northern Territory

Australian Skills Quality Authority

The Australian Health Practitioner Regulation Agency

Australian Health Practitioner Regulation Agency—Pharmacy  Board of Australia

Dietitians Association of Australia

The Australian Health Practitioner Regulation Agency
In Canada
Ontario College of Teachers

Ministry of Education, British Columbia

Saskatchewan Professional Teachers Regulatory Board
In France
Le Cordon Bleu Culinary Arts Institute
In Germany
Siemens Mechanotronic System Certificate Program
In Greece
PeopleCert International
In Hong Kong, China
Education Bureau

The Physiotherapists Board

The Pharmacy and Poisons Board of Hong Kong (the Board) 
In Ireland
The Teaching Council
In Macau, China
The Land, Public Works and Transport Bureau

Health Services
In the Netherlands
Examination Institute For Information Science, Information Systems Examination Board

Association Montessori Internationale
In New Zealand
New Zealand Snowsports Instructors Alliance
In Singapore
Ministry of Social and Family Development

Institute of Technical Education Singapore
In Spain
Spanish Basketball Federation
In Taiwan, China
Ministry of Examination
In the UK
Institute and Faculty of Actuaries

The Chartered Institute of Management Accountants

The London Institute of Banking & Finance

Association of Chartered Certified Accountants

The Institute of Chartered Accountants in England and Wales

The Association of International Accountants

The Institution of Railway Signal Engineers

Cambridge Assessment English

The Associated Board of the Royal Schools of Music

Royal Academy of Dance

Chartered Institute of Procurement and Supply

The Gemmological Association of Great Britain

Health&care professions council

The National Examination Board in Occupational Safety and Health

General Pharmaceutical Council
In the USA
Chartered Financial Analyst (CFA) Institute

National Association of State Boards of Accountancy

Institute of Management Accountants

Association of International Certified Professional Accountants

Project Management Institute

IEEE Computer Society

Association for Computing Machinery

New York State Department of Education

Michigan Department of Education

Alabama State Department of Education

Colorado Department of Education

Connecticut State Department of Education

Delaware Department of Education

State of Hawaii, Hawaii Teacher Standards Board

Iowa Board of Educational Examiners

Louisiana Department of Education

New Hampshire Department of Education

South Dakota Department of Education

Texas State Board For Educator Certification

Pennsylvania Department of Education

Minnesota Professional Educator Licensing and Standards Board

California Commission on Teacher Credentialing

Virginia Department of Education

Massachusetts Department of Elementary and Secondary Education

Alaska Department of Education & Early Development

National Strength and Conditioning Association

American Welding Society

Michigan Department of license and regulatory affairs

American International Vocational Certification Association
The Others
Asian Football Confederation

Union of European Football Associations

International Basketball Federation
Since the organizations issue various certificates/diplomas at different levels and the Chinese government only recognized the first batch of them, if you are not sure if yours is included, we provide this check and verification service. Once the Catalog (Version 2.0) is issued, we will share it with you immediately.

(Source: Beijing Municipal Human Resources and Social Security Bureau Website; Edited by Foreign HR)