Eager to work in China, but stuck in your home country?
May 27, 2020
By Ted Salonek | China Jobs Daily
The start of the summer is almost here! That means that the best teaching openings in China are available, and schools of all types are accepting applications, setting up interviews, and sending out contracts for teachers to sign. Currently, a prestigious private language center in Beijing called Houhai English (named after the very famous lake in the Xicheng District of Beijing) is searching for twenty qualified, enthusiastic teachers to work in the classrooms of their new learning centers. CJD has helped a handful of teachers secure a position at Houhai, such as Nelis van Rensburg, and those teachers have reached back out to us to let us know that they are having a wonderful time working with their new employer.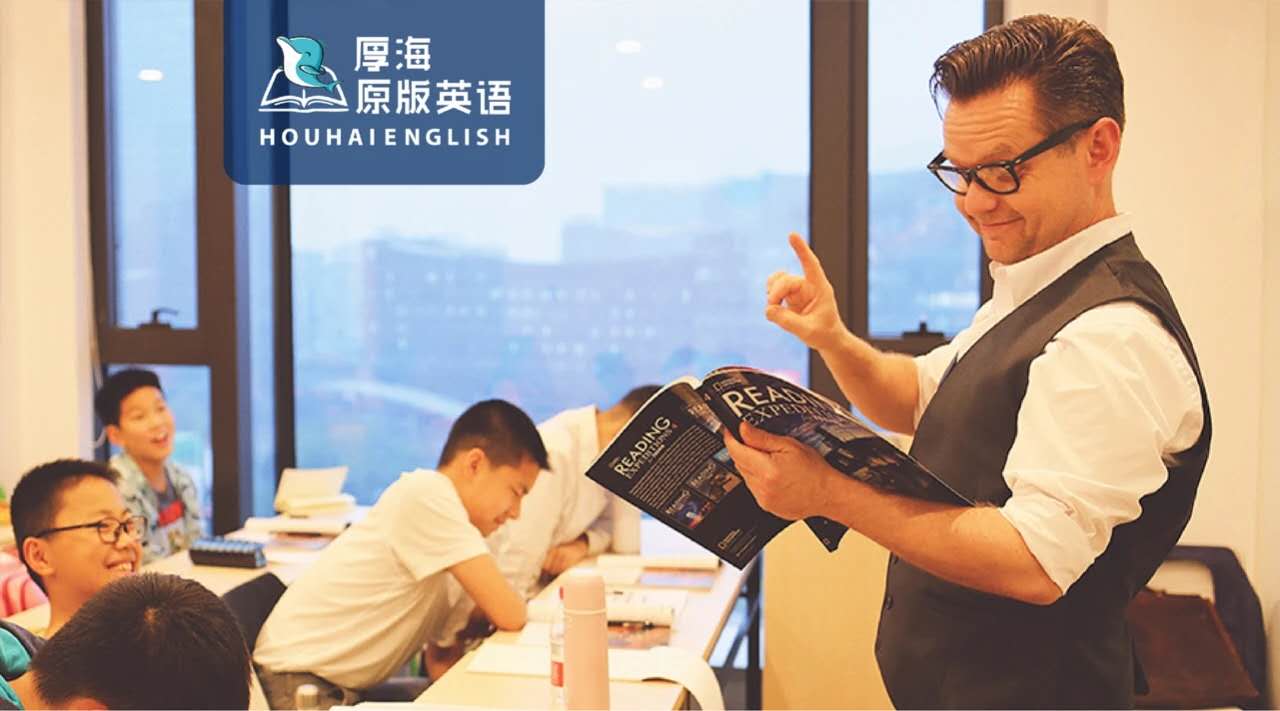 In order to provide you with more information about Houhai, we thought we would take the time to reach out to Martin, the executive principal of Houhai English, and ask him a few questions about his school:
★CJD: When was your school/company started? Where is it located? How many employees does it have?
✔Martin: Houhai English was established seven years ago in April of 2012. The company is located in several central locations in Beijing and has around 150 employees. Through seven years of intensive cultivation, Houhai has accumulated scientific, effective, and long-term verified English training methods. These methods have given us a reputation that has attracted a large number of outstanding students, ranging from primary school to junior high school. At Houhai we help students by providing in-depth English reading training, along with unique and effective solutions for students to improve their conversational and written English.
★CJD: How many foreign employees does your school have? Where are they from?
✔Martin: We have 50 plus teachers from USA, Canada, UK, New Zealand, Australia, Ireland, South Africa.
★CJD: Describe your school/company's educational philosophy.
✔Martin: Houhai's mission is to provide high-quality English classes to young people in small, student-centered classes.Our philosophy aims to maximize our students' comprehensive English abilities by improving their reading and to help students master all English language skills (reading, writing, speaking, and listening) through 15 levels of advanced courses. The school insists on simple values with the goal of teaching students to read deeply. Our primary objective is to bring lifelong benefits to our students as they develop academically.
★CJD: What do you look for in potential teachers/employees?
✔Martin: We look for enthusiastic, positive, and qualified English teachers who have a genuine desire to teach young learners between the ages of five and sixteen years old at our modern language schools in Beijing.
★CJD: Is there anything special you would like to share about your school's work environment? Classroom settings?
✔Martin: Our school's work environment is fun and we do our best to make our foreign teachers feel like they are part of a family. We have professional development every Thursday and a team lunch every Friday.
★CJD: What are some of the challenges your teachers face in their daily work?
✔Martin: Missing home is something I have seen teachers struggle with. Some teachers also have frustrations with their inability to read Chinese, but this doesn't mean they can't live in China. In Beijing, it is very easy to live comfortably without being able to read the language. Beijing also has a large expat community with many places for our teachers to meet with fellow expats and enjoy some of the cuisines of their home countries.
★CJD: What are the best parts of working with your company?
✔Martin: Comparatively, our school is one of the larger language schools in Beijing. The reason I wish to mention the size is that in many big companies, you won't find top management working closely with the employees. At Houhai, teachers work closely with top management; from the CEO to middle management, to our entry-level teachers. Everyone at Houhai is part of a closely-knit team. The CEO knows our teachers by their names. There is also a 'caring culture' that we foster at our company and personal connection that we strive to build with our employees. Working with Houhai English is not just a job that pays well, but it's also one that gives satisfaction to the employees and allows them to grow professionally as educators.
★CJD: What current job openings do you have available?
✔Martin: We are currently hiring English teachers for our schools based in Beijing. We have 14 centers around Beijing. As we grow, so does the need for new teachers. Currently, we have over 20 positions open for qualified teachers.
★CJD: Describe your application process. What advice do you have for potential applications looking to work with you?
✔Martin: To apply to teach at Houhai English, applicants should us the following documents, and we will contact them within one workday: a cover letter, resume, their degree certificate, a recent photo, their preference for teaching young learners or adults (if the teacher has a preference), and an intended start date.
Houhai is an excellent school for both seasoned teachers and those who are new to the field of education. They offer excellent support for their educators and have excellent locations in Beijing that are looking to hire new teachers ASAP. Below you will find the basic details regarding the position:

MAIN RESPONSIBILITIES
• Maximum of 120 hours a month; 30 teaching hours per week (no office hours)
• Additional classes and responsibilities are available for additional compensation
• Class size: maximum of 15 students per class
• Student age: 5 – 16
• Plan lessons and classroom activities
• Weekend classes with 2 days off during the weekdays
• Assist in school's promotional events
REQUIREMENTS
• Bachelor's degree required
• TESOL certificate 120 hours plus preferred (No TESOL? – the school can sponsor one)
• Native English speaker from UK, USA, Canada, Australia, New Zealand, Ireland, and South Africa
• 1 year of relevant teaching experience preferred|
• Clean criminal record check
• Professional, positive, and culturally aware
• Energetic, friendly, and hard-working
SALARY AND BENEFITS
‣ Excellent salary: 14,000 to 26,000 RMB per month (based on qualifications & experience)
‣ 4,000 RMB Monthly housing allowance
‣ 4,000 RMB Contract completion bonus
‣ 6,000 RMB annual flight allowance
‣ National holidays plus 12 days of paid annual leave
‣ Health insurance provided
‣ Sponsored legal Z/Work visa
‣ Airport pickup upon arrival
‣ Professional pre-job training with ongoing program supervision
HOW TO APPLY
Houhai is currently accepting applications and looking to sign new teachers. Although they have a preference for those who are currently in China, they are also willing to work out employment contracts with teachers who are currently unable to enter China due to the borders being closed. If you are signed on with Houhai, you will be able to work from home, teaching online, until the borders open and you are able to enter China on your Z visa.
Would you be interested in speaking to Houhai English about a potential position? If so, please reach out to us at edu@foreignhr.com.