Avoiding and Handling Misinterpretations of Your Work Agreement
Aug 29, 2019

Applying for and accepting a position in China is a long process and involves a degree of blind commitment. Although a majority of people's experiences with their Chinese employers are positive, sometimes you show up to your new school, move into your apartment, and things aren't exactly how you envisioned them on your flight to your new country of residence. These disparities may have to do with accommodation, documents, contractual duties, or payment. In this article, we'll discuss how to read your work contract, pinpoint and clarify vague clauses, confirm with your new employer that everything is clearly understood by both parties before you begin working, and handle any "misinterpretations" of your contract that hopefully do not happen while you're working.
Accommodation
Unfortunately, if you fail to take the appropriate measures, the accommodations you've been provided may not necessarily measure up your expectations. You may get to your apartment and find that you have a metal cot for a bed, a broken air conditioning unit, or an eastern-style squatty potty (if that's not what you're in to). If you waltzed blindly into your work agreement, the unpleasant surprise may leave you feeling like moving your life to China was a huge mistake. To avoid this disappointment, there are several things you can do.
Firstly, always have the employer send photos of your provided accommodation. If, after taking a look at these photos, you feel that the provided housing is inadequate, you can negotiate for a housing stipend in lieu of provided housing. Generally, an adequate housing stipend will range from 1,000 to 6,000 RMB per month, depending on the city in which you'll be residing. If the provided apartment looks aged, then it's advisable to discuss the particularities of the housing with your employer and ask them to include things like working AC, a western toilet, a bed of a certain size, and other needed amenities in your working contract. Many new and prospective expat teachers fail to understand that a working contract is able to be adjusted and is not set in stone. If you're currently in contract negotiations and the school is supplying you with housing directly, you have the ability to pinpoint exactly what you want in your apartment as part of your benefits package.
Sometimes, an employer will make "last-minute" changes to their provided accommodations. They may claim that there was a mixup in the securing of your apartment or that something has happened which is outside of their control, leaving you with a housing arrangement that leaves much to be desired. Fortunately, if you found this position via a reputable agency (such as Foreign HR), you can reach out to them and these discrepancies can be solved on your behalf. If you took the position directly, you can still reach out to us and we can work through this problem with your current employer or find you employment elsewhere without putting you in a compromising situation. The key point is, if you want a particular list of amenities included in your living situation, get them down in writing and signed off on by both you and your employer. If you have a legal document stating what your employer is contractually obligated to provide you with, you'll have a lot more power in this dilemma than if you're simply complaining about something you wish you had but didn't negotiate for during the finalization of your employment contract.
Visas
Although it is becoming much less common, schools and companies in China continue to bring expat workers to China illegally on tourist visas, promising to process their work visas during the initial part of their stay in China. DO NOT DO THIS. EVER. If a company is attempting to convince you to enter China on anything but a work visa, they may mean no ill will, but you'll definitely be putting yourself at risk. Working in China on an illegal visa can get you detained, prosecuted, fined, and deported.
The absolute best thing you can do for yourself to avoid getting into a tight spot, visa-wise, is getting your appropriate documents in order BEFORE you hop on a flight and take your life to China. If a company is claiming to pay for the processing of all your documents, as long as you go to China on a tourist visa, check to see if they will pay for them while you are in your current country. If they refuse to do so, it should raise a red flag.
Once again, if the company is promising to reimburse you for the processing of your documents, be sure to get that in writing on your contract. Far too often I have seen handshake promises fail to be fulfilled. Even if you were promised reimbursement by an honest, trustworthy member of your school's HR staff, they may not be working there when it comes time for your reimbursement. The new HR staff member, who you're now communicating with, may not feel the need to adhere to their predecessor's promises.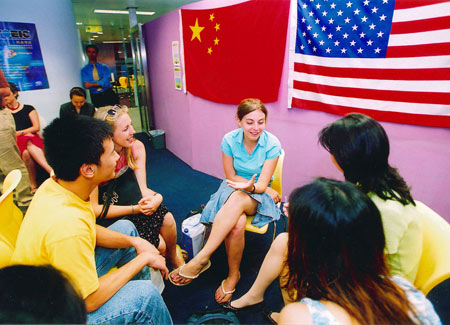 Extra-contractual obligations
As oxymoronic as this headline looks, it can become a reality. Teachers who work at private schools and education companies may be required to do more than their contract implies. There's a thin line between being a good employee and being a victim of employer-employee exploitation. Although you may feel like you have little power in this scenario, your contract reigns supreme. If your employer is asking you to work more hours than your contractual maximum or is expecting you to complete tasks that are not reasonably within your work agreement, they are in violation of your contract.
It is very important that you request a termination clause to be written into your finalized employment contract before you sign it. Although some employers may not initially be open to the idea of including a "30-days notice" portion in the work agreement, it gives you the ability to legally leave, if your possible reasons for leaving are sufficiently outlined in your contract. Whether or not your employer will make it easy for you to leave is another question. Prior to heading to China, its an excellent idea to dig up as much information on the school you're working with and their reputation among the ESL teaching expat community in order to foresee any potential complications.
As I stated before, partnering with an agency can make these problems a lot easier to solve. In most cases, if an employer is not holding up their end of the bargain or is making unfair demands of a teacher, pressure from the agency that provided them with this foreign professional will be enough to change their behavior. If it isn't, your agency will likely be able to help you secure a position elsewhere while making sure that your residence and transfer of employment do not fall under scrutiny from governmental authorities.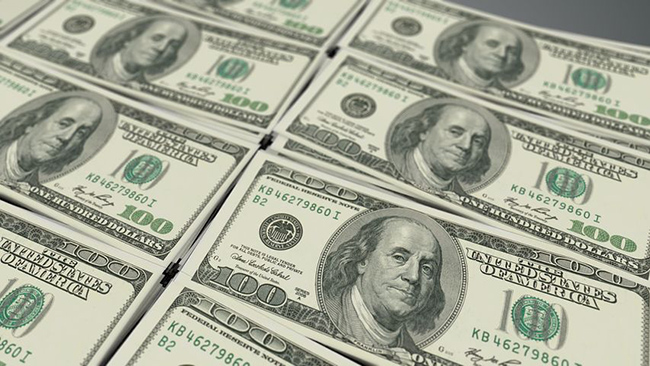 Payment
According to Chinese employment law, the maximum probationary period of a standard teaching contract (one year of employment) is one month. If your contract obligates you to remain within a probationary period for longer than that, it does not adhere to Chinese labor law. Also, during your probationary period, your salary must be at least 80% of the contractual, post-probationary salary. Be sure to read the probationary clause of your contract very carefully and request clarification on anything you find to be vague.
Now, let's say you have made it past your probationary period and are finally owed your full contractual salary, but your employer is failing to pay you on time. The first measure to take may sound obvious but is not necessarily a cultural norm in China. Talk to the appropriate administrator directly, contract in hand, and point to the line that says when you should be paid. This happened to me during my stay in China, and the conversation I had with my school's HR lady went like this, "It says right here that I should be paid on the 10th of every month." She replied, "Our accountants need to do some processing before we issue your salary." Then I responded, "Then why did you put the monthly payday in my contract?" To this, she said, "I will talk to the financial department right away." After this awkward conversation, magically, I was the only employee paid on time. I urged my Chinese coworkers, who were also failing to receive their paychecks on time, to do the same. They didn't feel that standing up to the administration would pan out for them as well as it did for me.
If your employer continues to delay your paychecks, you have the ability to make them pay. One option would be to step into the local police department with a friend or recruiting agent who speaks Chinese and have them explain your circumstances (via phone if needed). Once the law enforcement officers have been sufficiently informed of the situation, they should be able to "scare" your employer into paying you. Another viable option is to leave. Check your contract to see how you should go about this legally. If you found your job through an agency, they should help you mediate problems like these and, if you would like to stay in China, find employment at another school or company. Keep in mind that you are also entitled to back pay. You have a legal right to any sum of money owed to you prior to your termination of the work agreement.

We're here to help
At Foreign HR and China Jobs Daily, we aim to provide the best service possible for those who want to take their careers to China. We've helped countless foreign professionals secure work within China and have assisted teachers who want out of their current work arrangements to find employment elsewhere. If you are exploring job options in China and have questions about work agreements, feel free to reach out to us! If you're currently working in China and are dealing with a problematic employer, check in with us and see if we can help you. As always, my email is ted@foreignhr.com. As a former expat teacher of five years, I most likely have been in your exact situation and will, with the assistance of my amazing colleagues, be able to get you out of whatever pickle you're in.
(By: Ted Salonek)