Nantong launches one-stop service window for expats
May 26, 2021
A one-stop service window for expats to apply for work and residence permits started operating on May 20 at the administrative service center in Nantong, East China's Jiangsu province, local media outlets reported.
The service window was created by the city's science and technology bureau and public security bureau with the aim of improving the quality and efficiency of government services and upgrading the city's business environment.
Officers explained that expats and their employers previously had to apply for work permits at the sci-tech bureau and handle the residence permit at the public security bureau.
At the one-stop service window, expats can seek advice on, apply for and acquire both the work and residence permits.
The model "one-stop acceptance" integrates administrative procedures from different departments and cuts the processing time to seven working days.
Nantong is currently home to more than 1,300 expats who have contributed to the city's development in key technology, international cooperation, cultural exchange, and education.
Officials said that the model of the one-stop service window will be promoted across the city to bring more convenience to local expats.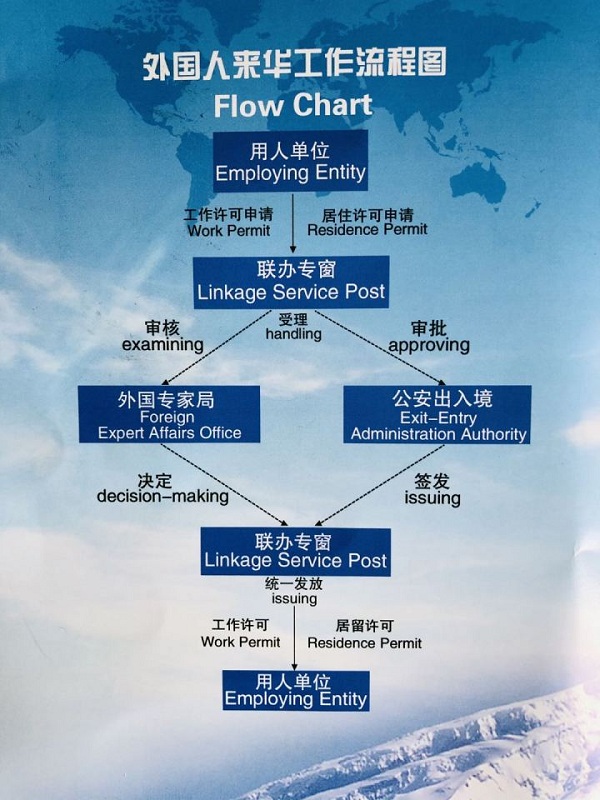 (Source: en.nantong.gov.cn)