China's $670 billion e-Commerce "Sheconomy"
Aug 05, 2019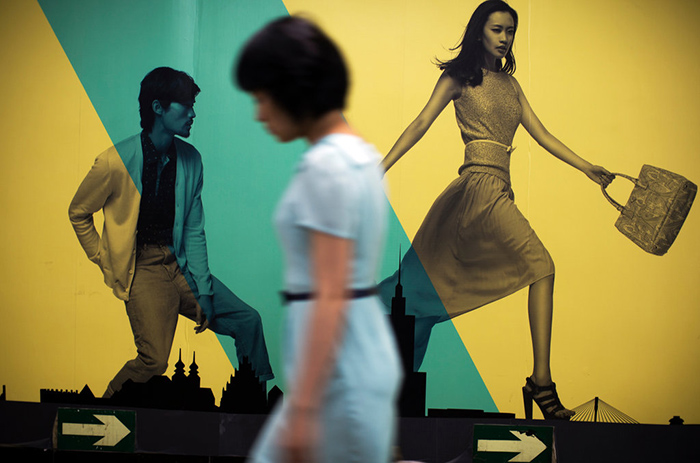 For a little over a decade, the term "sheconomy" in China has become an increasingly important marketing target for corporations worldwide. It is now well understood that the country – which boasts the highest female labor participation rate in pacific Asia – is an e-commerce powerhouse, especially when looking at the female side of the equation.
For decades, China has had a relatively high female labor participation rate, and with the enormous economic boost China has experienced at the turn of the century, it only grew in both quantity and quality. The increase of both income and workplace status for women employees, especially in younger women (ages 18-40), brought about an equal incline in spending power and consumption demand, making women an increasingly dominant driving force of many sectors in the Chinese economy. This increase of involvement in consumerism has led to an 81% increase in women spending compared to 5 years ago, today reaching almost 4.5 trillion yuan.
In the tourism industry, for example, more than 70% of outbound tourists in 2018 were women, accounting also for 45% of business and first-class seat occupancy, pointing to a tremendous increase in demand for prestigious flight-experience and service.
The catering industry also presents similarly interesting figures, with reports claiming 90% of women dining out more than once a month, and 75% who enjoy drinking alcoholic beverages.
Even more shocking figures rise out of another industry that has been booming in recent years; medical cosmetology. This nearly 1-trillion Yuan (annually) industry has doubled its profits in less than half a decade, and shows no signs of slowing down. More than 65% of the target market (18-40-year-old Chinese women) are in the market for High-end cosmetic brands such as La Mer, and show enormous increases in demand year on year.
But perhaps the most profitable industry benefiting from this shift in consumer spending-habits, is e-commerce. With the highest rate of online retail sales worldwide (more than 35%), China is slowly transforming into an electronically-based marketplace. China has already surpassed the U.S. as the largest e-commerce market back in 2015, with $300 billion in value. Platforms such as online-shopping giant Taobao, are uniquely tailored to appeal to women, who account for 55% of online spending, despite a huge gender imbalance in the nation. Dubbed the "holy grail" for Chinese retailers, women themselves are cashing in on the growing demand by using social media and live-streaming platforms to promote products to their millions of followers.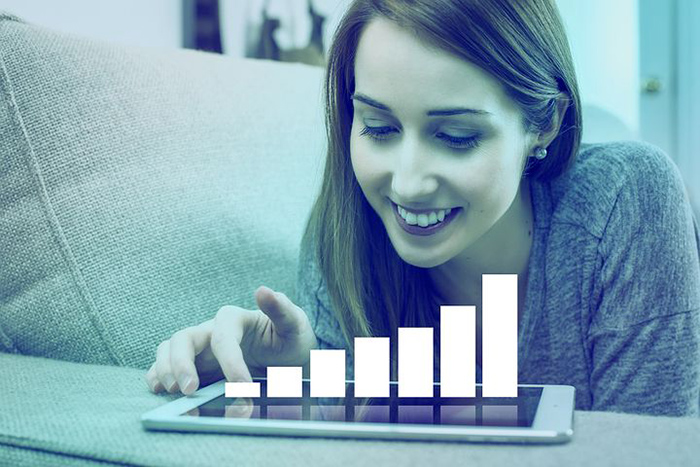 Almost every major or minor holiday or festival, such as International Women's Day, "Queen's Day", "Singles' Day", "Goddess Festival", and Valentine's Day, are all being used to implement elaborate marketing campaigns, which include huge sales and discounts, and attractive package deals. All this is done by online retailers with one idea in mind; to capture the hearts (and wallets) of young Chinese women who are bound to spend their money somewhere. These mass shopping sprees have become common practice for consumers, and show no signs of slowing down.
Interestingly, researches done by Chinese marketing and e-commerce firms have found that young women in China in fact possess a much broader buying power than any other demographic. Besides the obvious self-pampering and self-image improvement, they traditionally are inclined to do the majority of household purchasing decisions, as well as do much of the shopping for their spouses, children, and even parents and grandparents.
While many of the participants in this "sheconomy" feel that this trend is empowering to women, and supports independence and rights when it comes to finances and general lifestyle, there are of course those who feel this craze is in fact taking advantage of Chinese women through calculated consumer manipulation. While this may be true, it is undeniable that there is a major cultural shift taking place, which is seeing a positive tendency to break long-held stereotypes towards women in the nation. Many of the most successful Chinese brands advocate for freedom of women to define themselves, and break out of labels and oppressive attitudes that have been held for centuries.
The desire to use financial means for betterment of self is commonly seen as an investment, which pays off in better careers, relationships, and general advancement in the society. Businesses are very well-aware of all this, and seize this chance to fill-in the growing demand. Aware of the fact that women's product reviews are held very highly on social media in terms of validity, manufacturers are making drastic shifts in production means, and are becoming increasingly reliant on quality, rather than affordability. All it takes is one successful review of a product from an online-celebrity, and in a matter of days the item will be sold out across the country, and even the world, as buyers flock to duty-free shops to purchase what's left.
This word-of-mouth influence is also good news for businesses as it requires less spending on marketing, allowing more for focus to be attributed to product development. The key to winning in the colossal battle of winning over women's trust in the market, is to tap into the collective mindset that has slowly formed in the country. The difficulty arises when considering how easy it is to fall victim to gender-role stereotypes, as trends point to a progressively gender-neutral buying preferences.
China's thriving "sheconomy" is slowly shaping the face of an array of industries, particularly e-commerce-based ones, and in return is creating innovation and development across the spectrum, not only economically, but also culturally. Industries that realize this potential quickly, and similarly adapt and implement women-oriented R&D and promotional marketing, will be able to profit enormously.
(By MaLong)