Legalizing Your Documents for a Work Visa Application
Aug 19, 2019
If you're seeking employment in China, you'll eventually need to complete a very important and somewhat complicated process: document legalization. For those of you who are still in the process of securing a position, this is something you'll want to get started on sooner rather than later. I had a quick conversation with Adam Bravo of ASAP Document Services, an agency based in the USA which specializes in document authentication for those who plan to work and live in China. He provided me with some insight on how his agency can help you to get your documents in order and, hopefully, avoid any turbulence in your transition to China.
Local Police Department Background Check vs. FBI Report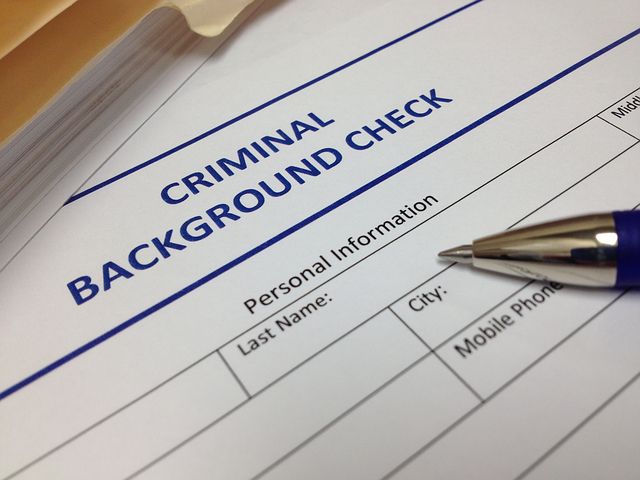 According to Adam, "FBI reports are becoming the most widely accepted background check documents in China. I would advise anyone from the USA who has recently been hired for a position in China or is planning to apply for a new work visa in China to get ahold of one of these. Our company, ASAP Document Services, works directly with a company based in Florida, USA. The company we work with can acquire FBI reports within 24-48 hours." For Americans, this is the highest form of a background check. As of late, China has been accepting background checks from local police departments in one's home country. These local police department criminal record checks are extremely convenient to get ahold of, sometimes taking no longer than ten to twenty minutes at the sheriff's office.
Some countries (such as the UK) only provide background checks from the national government, but if you are deciding between getting ahold of a local police check or a background check from the highest level of your home country's government, its advisable to get one from the utmost authorities. Getting this document ahead of time will save you the headache of needing it when dealing with a rigid time constraint. You don't want to be between jobs and find out that you have a new document-related hoop to jump through before you can sort out your visa. If you already have a background check from your local police station, soon it may become useless (if and when China decides that a background check from a local police department doesn't cut it).
Degrees and TEFL Certificates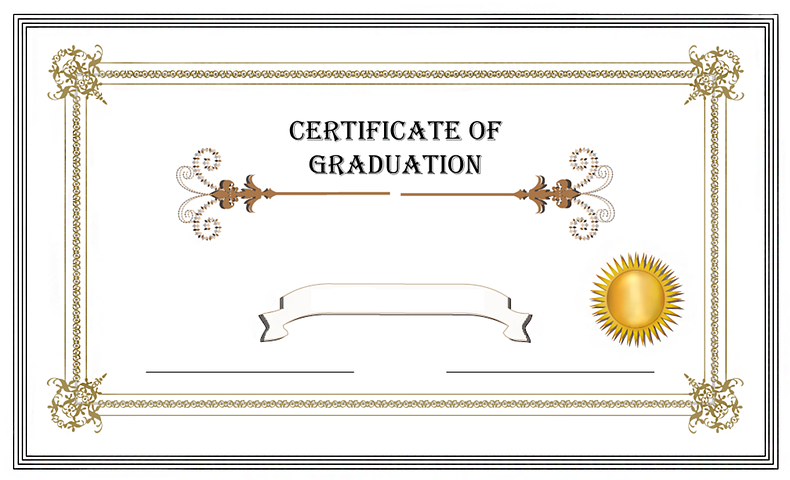 Fortunately, if you are looking to legalize your teaching certificate and degree, ASAP Document Services can provide this service without you having to send the actual certificates through the mail. "Scanned copies will do, people don't have to send the original. Our company verifies the degree with the actual university before we proceed with the legalization process." Adam shared. This is one attractive benefit of working with a visa agency.
"Once your document is verified, our couriers are able to take your documents through every part of the legalization process. From the public notary, to the secretary of state, to the Chinese consulate or embassy. We take care of all of that so that the person is able to get the appropriate documentation in order to enter the country. We're also able to complete the final part of the educational document legalization process for those who reside outside of the United States, as long as the document is in English. If it is not in English, it must be translated." Although it may cost you a little extra, having a visa professional handle these complicated processes can make getting your visa application a much less confusing and chaotic experience.
Marriage Certificates and Birth Certificates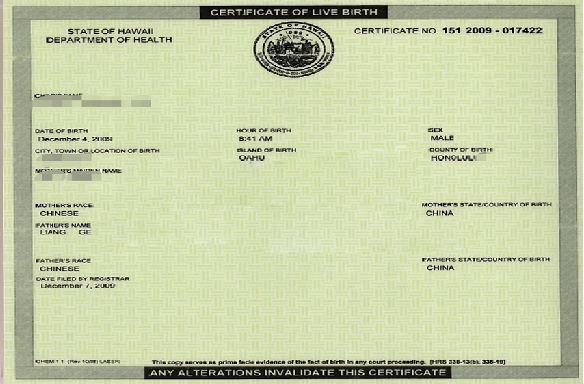 For those of you who are bringing your dependants to China or require a birth certificate as part of a visa application, ASAP Document Services can assist you. Adam explained, "For the legalization of birth certificates and marriage certificates, we will need the original documents. For the final part of the legalization process, they must also be certified by the secretary of state within the state that they were issued. In some cases, they may also require a stamp from the county clerk. We can provide these services as well."
If your visa process involves getting a visa for multiple family members, going through an agency is a smart choice. If you're bringing your spouse and children to China with you, processing all of those visas at the same time on your own can increase the chance of potential complications.
The Work Visa Application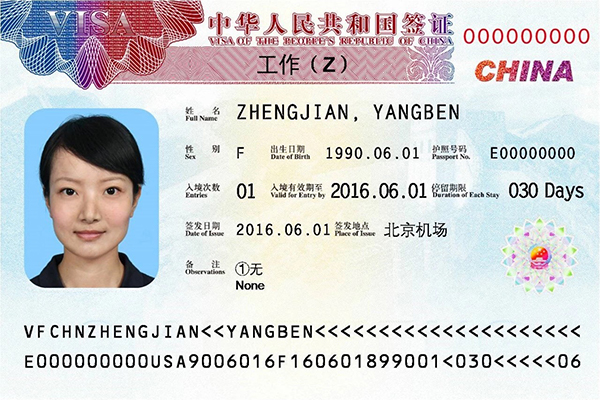 Adam also mentioned that his company is able to process the actual Z visa for those who are interested, once they have all of their documents in order. "If a situation occurs where a person needs a work visa, although we do not do many of these for people who are on their way to China, we are able to help them. We just need a scanned copy the proper documents, a passport photo, the person's actual passport, and their invitation letter. Once we have these, we can submit those documents and get them the Z visa. We have a person in China whom we send the required documents to. She is able to take the documents to the Chinese government directly."
Adam did reiterate that it is not something they often do, but they are capable of completing that part of the process. As long as everything else is in order and the visa application has little to no chance of being questioned, it is a viable option. Although most people do complete this process themselves, some agencies are approved to bring the documents to the embassy or consulate on your behalf for a work visa application. Using an approved visa service saves you a few hours of waiting in line, and is an excellent option for those who live an inconvenient distance from the nearest Chinese embassy or consulate. Keep in mind that you still may need to appear in person for an interview if the consular officer deems it to be necessary, even if you've had your documents delivered by an approved visa service.
Agency or DIY?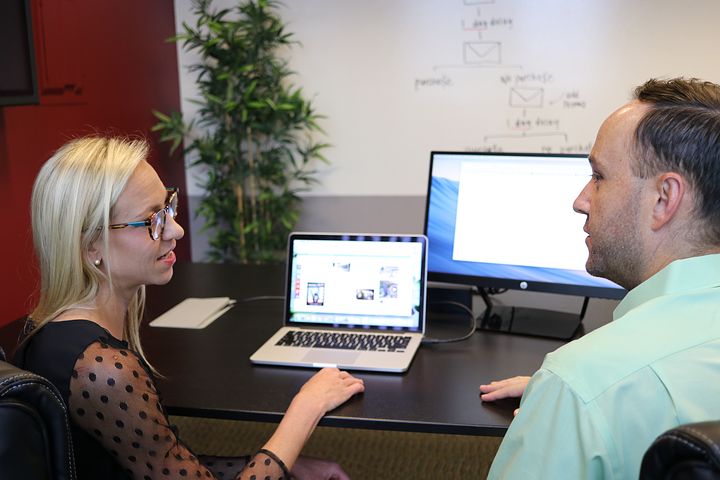 Putting together your required documents and applying for a visa application can take a lot of time and effort. For many, an approved visa service may be the best bet. It potentially makes the process a lot faster, cheaper, and more simple, as long as you are not required to appear in person. There isn't necessarily a right or wrong choice in this situation, as the choice you make will depend on your circumstances. For those who live near a consulate or embassy, it would make little sense to go through an agent, unless you refuse to wait in line (which is understandable). If the only way for you to apply in person is to buy an expensive plane ticket and pay for a hotel during your visa's processing time, then it may be a better idea to drop a little extra cash and go through an agent. If you are looking to apply for a Chinese work visa and have any questions about visa processing, feel free to reach out to me at ted@foreignhr.com.