Opportunities in China for Retired Professionals
Feb 02, 2021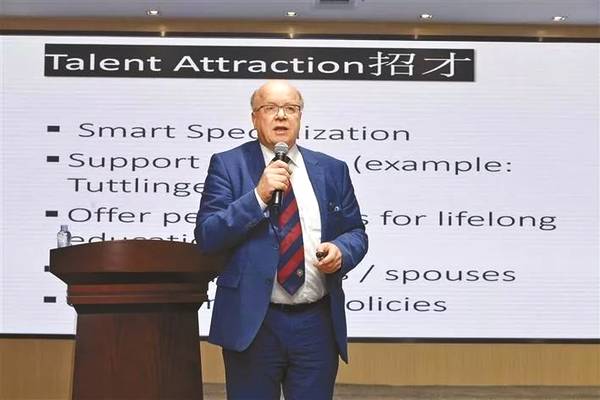 The emergence and spread of COVID-19 have damaged economies across the world. China's government recently initiated a series of programs to bring the country's economy back to full speed. Not only does China intend to bring in more foreign professionals to aid in the rebuilding of the economy, but it also plans to hire foreign professionals previously deemed to be above the maximum age limit of 60. 
Guangdong province, the province with the largest GDP since 1989 in Mainland China, the first liberal economic powerhouse next to Hong Kong and Macau after  China's open-door policy in 1978, is now becoming the first province to put forward such a program in China. It's believed that there may be more provinces which will follow in their footsteps.
Below you will find a translation of the announcement made by the Department of Science and Technology of Guangdong Province as it pertains to the older professionals they are looking to collaborate with via this program:
The Categorization of Talent
"Silver Age Talent" is divided into three groups of science, technology and management according to their specific fields and related experience. Science experts should generally be experts or researchers who have held positions equal to associate professors and above within renowned colleges, universities, scientific research institutes, and laboratories abroad. Technical experts needed are skilled people who participate (have engaged) technology research and development with market-leading businesses, have a wealth of experience, and are familiar with relevant business growth. Tech experts could also be well-versed in the protection of proprietary intellectual property rights and master core technologies. Management experts needed are executives who have held senior roles with world-famous businesses, financial institutions, other associated technology companies, and international organizations.
Implementation Goals
Focusing on the nine fields of new generation IT, high-end equipment manufacturing, green and low-carbon, biomedicine, digital technology, new materials, the marine economy, the modern seed industry and precision farming and modern engineering technology, priority support will be given to the jobs of foreign high-quality talented people in Guangdong Province who come from the ten strategic pillars. "Elderly experts" are directed and encouraged to nurture talented teams, share scientific research expertise, facilitate disciplinary development, and develop forums for international cooperation in Guangdong and other provinces.
Interested? Apply today!
If you or someone you know may be interested in this opportunity or if you have any questions, reach out to us at expert@foreignhr.com. There are many opportunities available for those over the age of 60 via the "Silver Age Talent" program. We look forward to hearing from you soon!