From Canada to China: A Fitness Expert's Career Transplant
Sep 02, 2019
It's commonly assumed that one (if not the only) way to take your professional life to China is by accepting a teaching position. To challenge this common assumption, I reached out to a fitness professional by the name of Eris. Eris, originally from Toronto, Canada, was working as a personal trainer in her home city for a primarily Chinese clientele base. After some time working in her home country, she began to explore the idea of taking her expertise to China. Currently, she's working within Beijing's burgeoning fitness industry. In our interview with her, she discussed her career both before and after her move to China, her experiences along the way, as well as some tips for entrepreneurs and professionals who are currently or prospectively taking their expertise to the Middle Kingdom.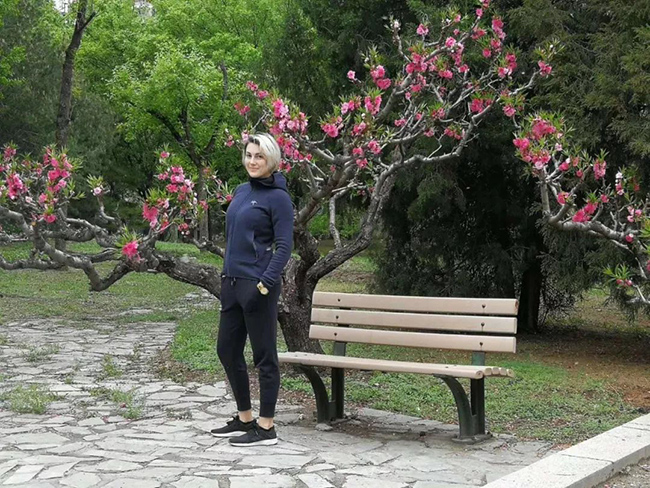 CJD: What were you doing, professionally, before you moved to China?
Eris: Before moving to China, I was working in the fitness industry in Canada as a personal trainer and a nutritionist. I was also working in management and sales at a large corporate gym.
CJD: What made you want to take your career to China?
Eris: While in Toronto, 85% of my clientele were from China. My clients were either going to school or working in Toronto. They encouraged me to go to China because the fitness industry is booming here. From their encouragement, I decided to see what opportunities there might be in bringing my knowledge of fitness and management to China.
CJD: How did your professional life China start out?
Eris: I came to Beijing on April 1, 2018, because I had been working with mainly Chinese clients in Toronto and was interested in pursuing opportunities in my field of fitness here in China. When I arrived I found a potential business partner the second day I was here! Since then, I have been fortunate enough to continue to find excellent opportunities.
CJD: What were some of your most memorable first experiences in China?
Eris: I started meeting fitness professionals and business owners the day after I arrived. From those connections, I've been afforded a plethora of opportunities to consult and help this industry grow. I also was able to grow my professional network and make some amazing friends by attending as many networking events as I could, in order to get myself out there.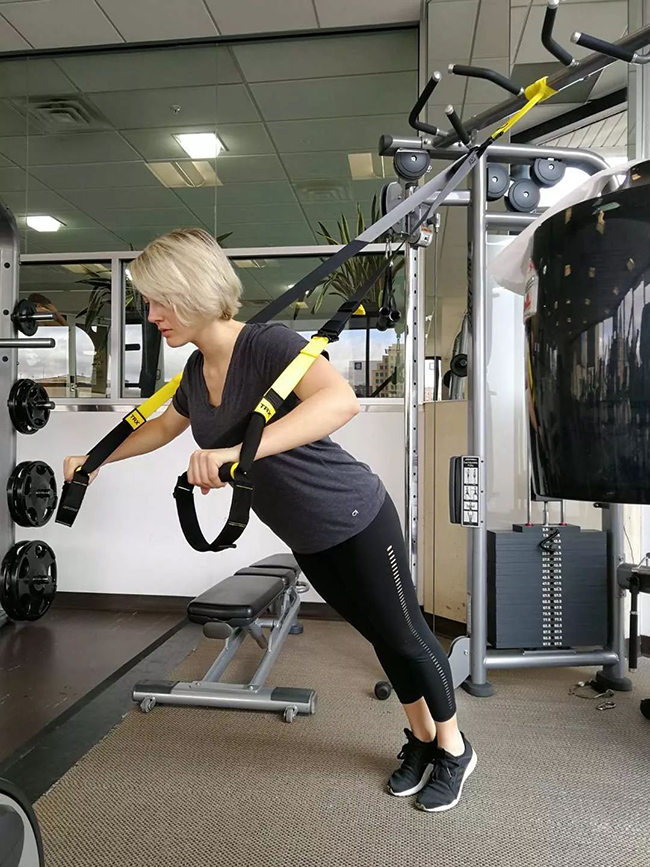 CJD: Being a fitness expert, how is working in China different from working in your home country?
Eris: I wasn't expecting the expat community to be so strong in Beijing, and I found that although my client demographic in Toronto was young Chinese professionals and students, in Beijing I had many requests from expats for personal training and nutritional consulting. Ultimately, I decided to work with a new start-up gym to develop their personal training system and provide education for their trainers. From there, I went on to accept a management role at an existing and flourishing fitness club called Philosophy at Parkview Green.
CJD: Describe the current state of your career? Have there been any new developments lately?
Eris: Recently, I accepted a full-time position with an excellent company as their Fitness Development Director. I am managing their group exercise program as well as their in-house education for personal trainers.
Before this, I was working more in a consulting-type role with a start-up gym, as well as completely managing their group exercise program.
Honestly, there have been endless opportunities to aid the progression of the fitness industry here. Considering my background in gym management and having worked for many years as a personal trainer myself, it's been quite easy to find opportunities to put my professional knowledge and experience to use.
CJD: Please describe the positive effect your time in China has had on your career.
Eris: I have only been living in China for about a year and a half, so I am not sure when (or if) I will return to the west, but I have always told myself: for better or for worse, whatever happens here, I will leave with more experience than I came herewith. Regardless of what happens, this experience will be worthwhile and will continue to open up career opportunities in the future.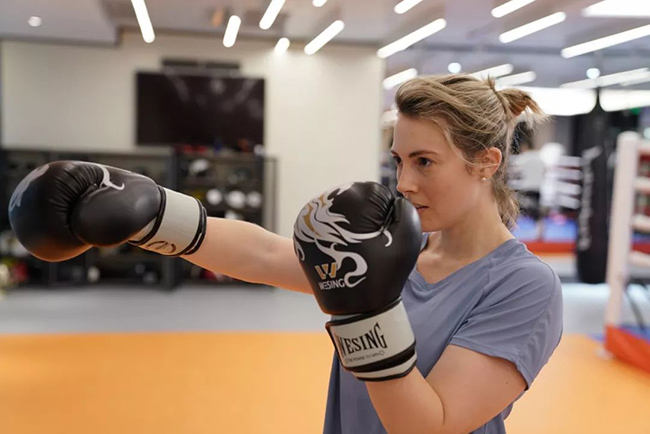 CJD: What's some parting advice you would like to share with expats who are looking to forward the success of their business ventures in China? Also, do you have any networking advice, insights into the cultural side of doing business in China, or tips on how to work your way up the professional ladder in China?
Eris: I'd say, firstly, don't expect everything to be rosy if you choose to relocate to China for work. I mean, I have had a great experience living here and I definitely love it, but I went through my fair share of difficulties before landing the position I have now. What got me through was loving the culture, having a growth mindset about the language and work culture, and actively opening myself up to new opportunities by getting myself out there and meeting people.
Some other important advice I would give to expats is: if it sounds too good to be true, it probably is. Don't jump into something before carefully considering whether or not it will be of benefit to you, and make sure that whatever you get yourself involved in legally sound. Contract law and human resources are tricky to navigate if you don't know the language.
This leads me to my most important piece of advice: get yourself a trustworthy local friend (or even better, a trustworthy circle of friends) who understands the language, and is also working or doing business in your city. I consciously avoided limiting my social circle to solely expats, and I found my local Chinese friends to be my best allies when it comes to understanding the work and business culture here. They also helped me to decide whether or not to trust new opportunities I've been offered. The business etiquette and work etiquette here is quite unique to the west, and if you want to be comfortable with it, it's best to have someone you trust who can help you understand!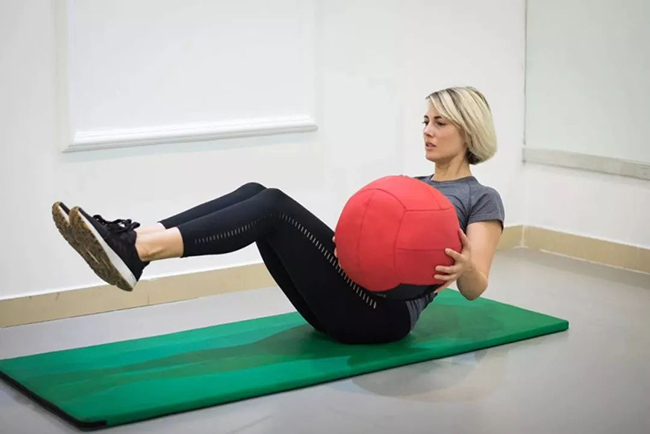 Many people, like Eris, are discovering unique ways to use China's developing private sector to their professional advantage. Eris was encouraged by her Chinese clients in Toronto to take her expertise to China. Now, she is at the forefront of a developing fitness industry in Beijing and is enjoying the progression of her career. Although teaching is a very accessible way to get to China, there are other paths that skilled professionals can take! Depending on what you have to offer, there may be a place in China to market your skillset. Whether you are in China or planning on going to China, always remember that networking is key. If you have any questions about networking or are interested in hearing what professional roles we have available, reach out to the China Jobs Daily team!
(By: Ted Salonek)